Here's some photos from the APE festival in San Francisco.  My stuff is the Possum shwag, and my bro Mike's is the Spud and Harry, and Spy Guy stuff!  It was a really fun weekend.
Some happy Possum Press and Ultraist studios customers, with their free sketches that they got with every purchase!!  (This offer is also good for internet orders as well folks!)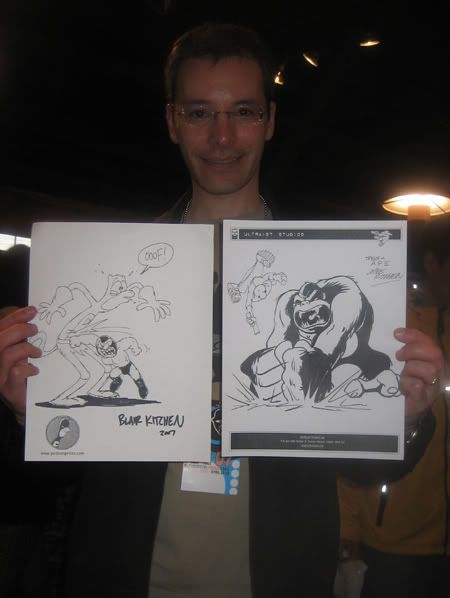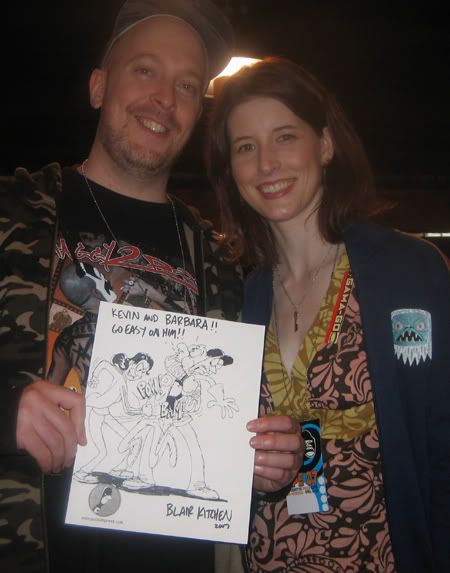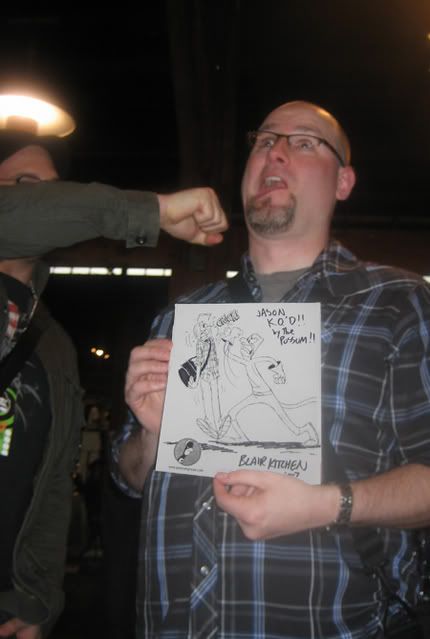 A few Possum/Spy Guy jam drawings by me and Mike.
More happy customers.  (Just look at that face!)