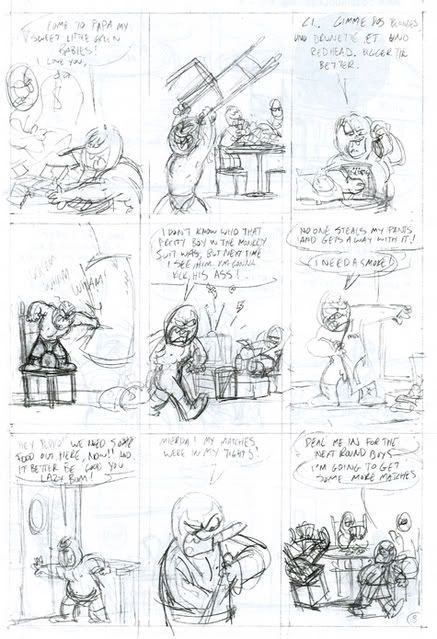 Another page.  Again, the dialogue is written in English first, then I'll translate it into Spanish later.   I work pretty rough at first, then figure a lot of the drawing out as I ink it.  Partly because of time restraints, partly laziness, partly because it keeps the looseness in the final inked drawing, and partly just because I can.  (I don't have to worry about relaying information to an inker.   As long as I know that this rough scribble is supposed to be his hand, I can ink in a hand.  One of the nice things about inking your own work.)  White out helps too.

Here it is kids!! Page 1 of the Possum #3. I'll be posting some rough pages over the next few days. This one is inked, but as you can see, I'm going to copy the background from panel 1 into panels 2 and 3, and add some gray tones. This story continues from where issue #2 left off. (what's that? You haven't read issue #2??? well, you can buy it here!) Be sure to check out issue #1, as well as my brother Mike's Spy Guy comics too!!
The masses spoke, so here it is. The first installment of the Top Secret sneak peek of The Possum #3!


This is a quick thumbnail I did for the cover. It's pretty rough, and still needs a lot of work, but it's a start.
Tomorrow (or the day after, depending on how busy I am): a glimps at the inside!!!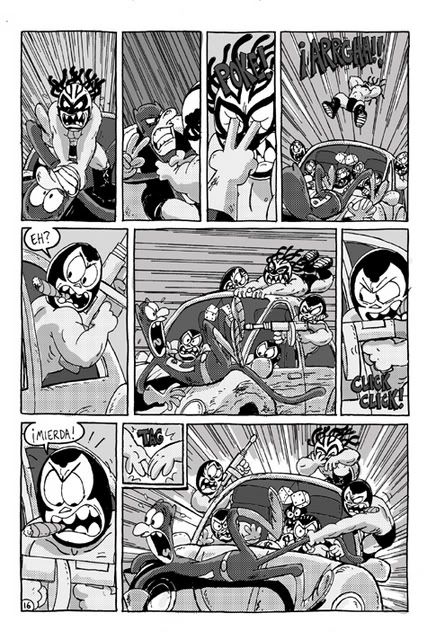 O.K. I lied. Here's one more random page of Possum goodness.
Buy it here.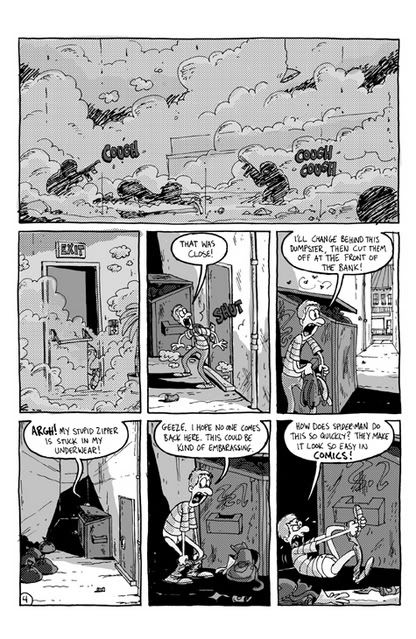 That's all you get for now. I don't want to spoil it.
Buy a copy here, and see what happens next.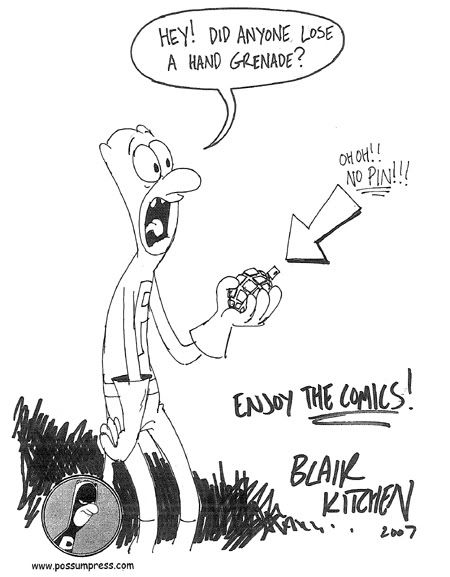 Just a reminder: You too can get a free sketch by ordering a Possum or Spy Guy Comic from the Possum Press Store!! It's that easy.