Them Spanish folks are on to something.
A few months ago, I was asked to be interviewed for the online publication, of the Egregious;  a monthly electronic publication from Feathertale, which includes work by a featured artist, as well as poetry, prose, banters and interviews with interesting people.  My interview is in the February edition (page 3), and it's free to download here.  (the entire issue is only 4 pages).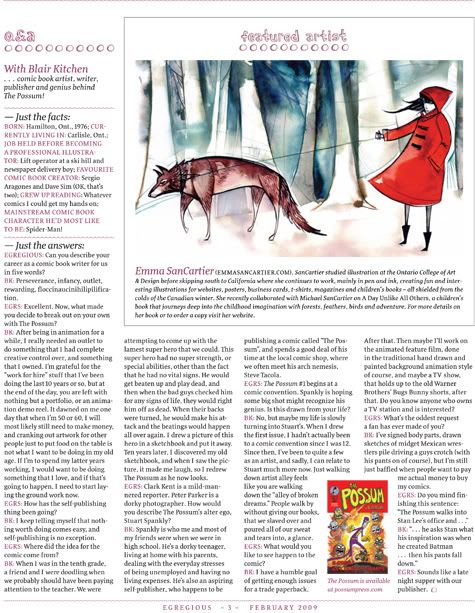 If you want to read the unedited version of the interview, which has a few more questions, and a bit longer answers, you can read it here.