A while back, Charlito from the Indie Spinner Rack podcast, asked me if I would like to contribute a few pages of comics for their anthology that they were putting together. All net profits for the book will go towards the non-profit ISR 'cast and will also go to help establishing a scholarship to Vermont's Center for Cartoon Studies.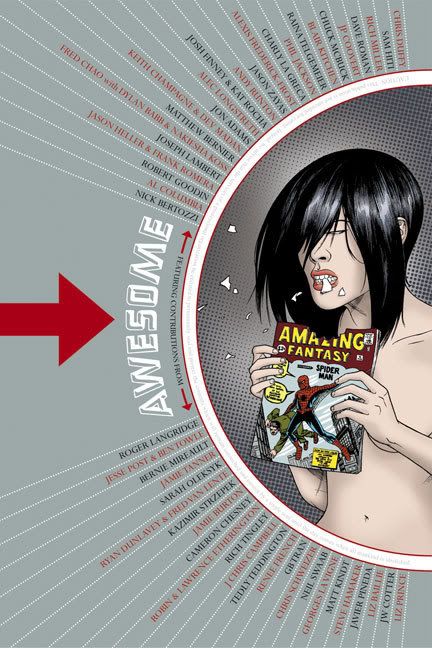 This book is 208 pages long, and is loaded with great artists. (click here to see who!) I contributed a short 2 page comic of the Possum called "Deadly Death Notes of Death". (If you have been reading this blog for a while, some of you might recognize about 60% of it). This looks to be a really cool anthology, and I'm glad I could be a small part of it. If you are a fan of comics, then I would really recomend picking this one up.
If you pre-order from Discount Comic Book Services (here) before Aug 31st, you can receive a 45% discount. The book is set to debut in October at the Small Press Expo, which I will be attending, and will be available in comic stores shortly after that. Go here for more information about this AWESOME anthology!!