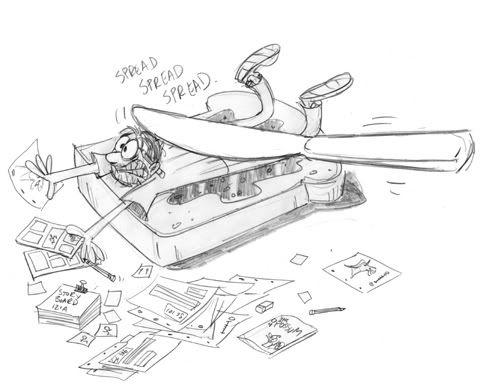 Have you ever tried working 2 or 3 jobs, making a comic book in your spare time, and trying to spend time with your family all at once? I'm sure all of those freelance artists out there know what I mean.
Sometimes I dream of just being able to concentrate 100% on one thing, instead of having 4 or 5 things on the go at all times. I like being productive, but this is getting a little rediculous……
……There. That's out of my system……… Right! back to work then.