Another Fan Expo has come and gone, marking the third complete year that Mike and myself have been attending conventions with our comics (our 4th Fan Expo).  Our table is looking a lot fuller, than 2006, when we had 3 issues printed between the two of us, and we are starting to see some momentum building over the last 3 years.  Here's a few photos of us hard at work.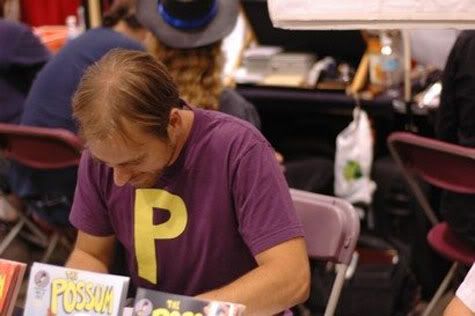 Me sketching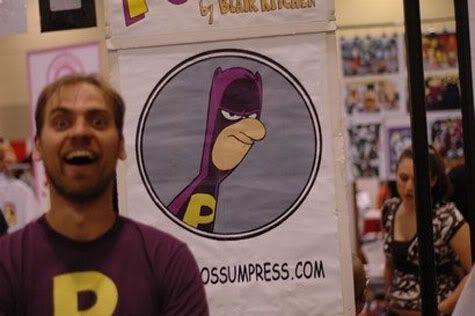 Me not sketching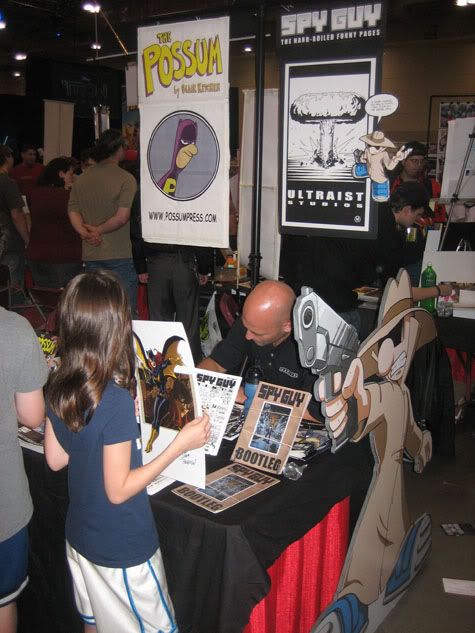 Mike hard at work
And now some of the sketches:
What happens in the first minute, when The Possum fills in for a vacationing Spider-man?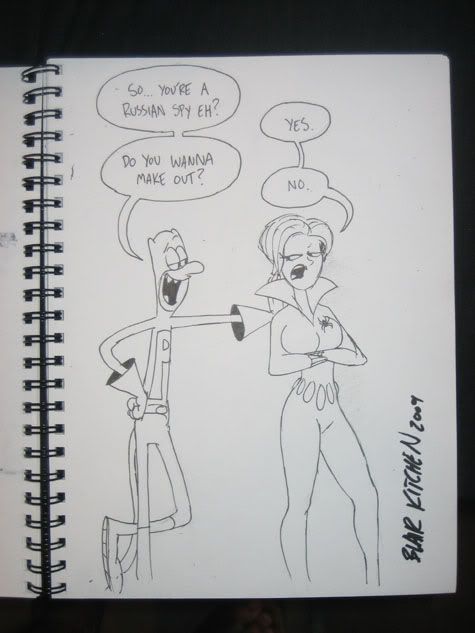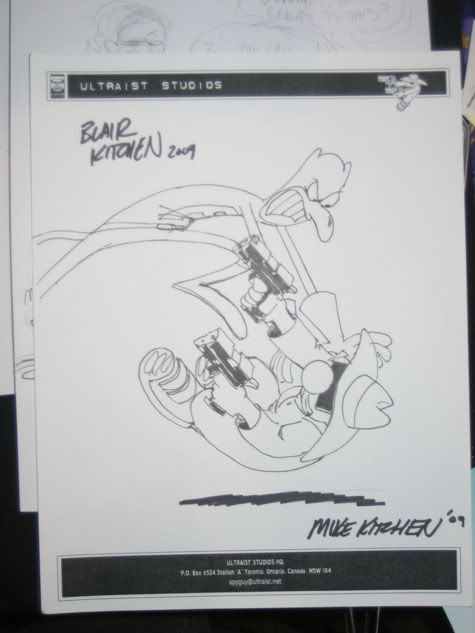 And now an endorsement from the Joker and Scarecrow: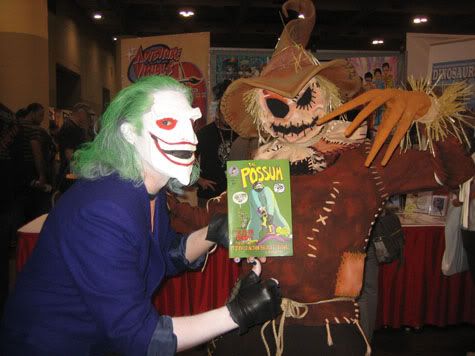 See you at Word on the Street!