Last summer Possum Press studios acquired a 1 1/2 inch button maker.   (So what is one supposed to do with a button maker you ask?……………)  Make buttons!!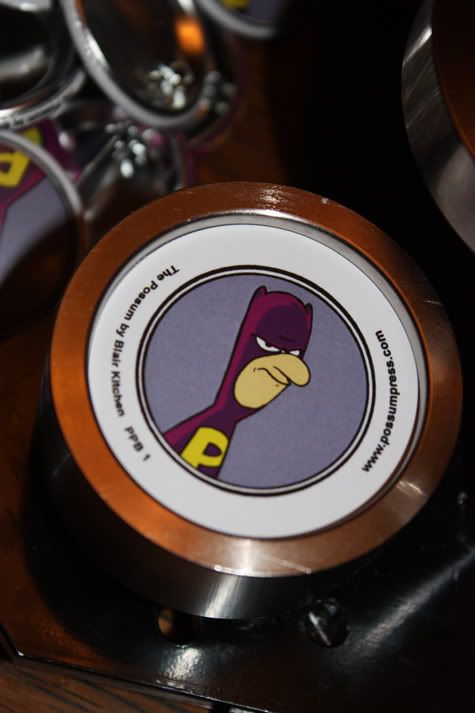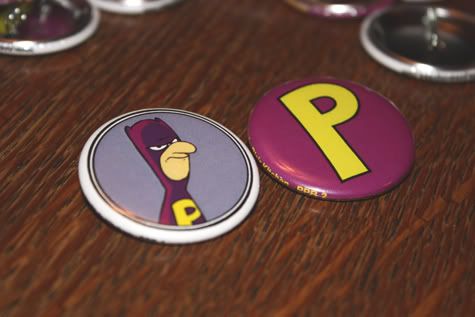 Collect all 2!!  (There's sure to be many more on the way soon!)
*Buttons are for sale at conventions only, at the moment.