Here are a few more photos from the convention. Next post will be some drawings, I promise.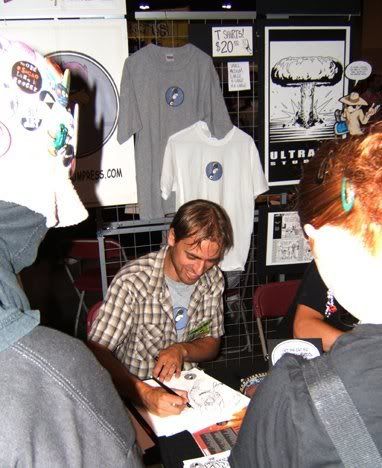 Believe it or not, we were pretty busy all day. (Thanks to Mike Helmer for the photo!)
Mike, hard at work!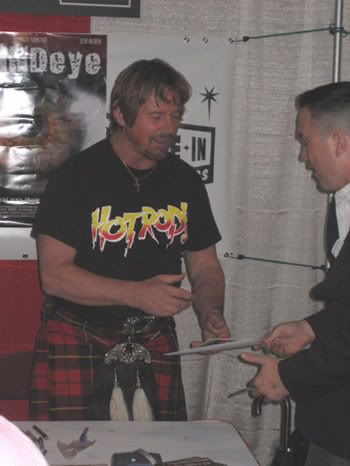 And a few celeberties to top it off: Rowdy Roddy Piper! ,…..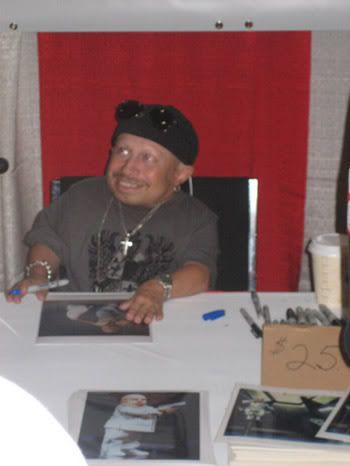 Mini Me! ,…
….And the beautiful Inara and Mrs. Reynolds. (This one is for you Sam!)