Here's a couple of free sketches, done at the Paradise Comicon, here in Toronto.  It was a fun time, and a nice venue (the Holiday inn, on King St.)  There were actual windows in the room, which is a nice change to being in a large, square, windowless room.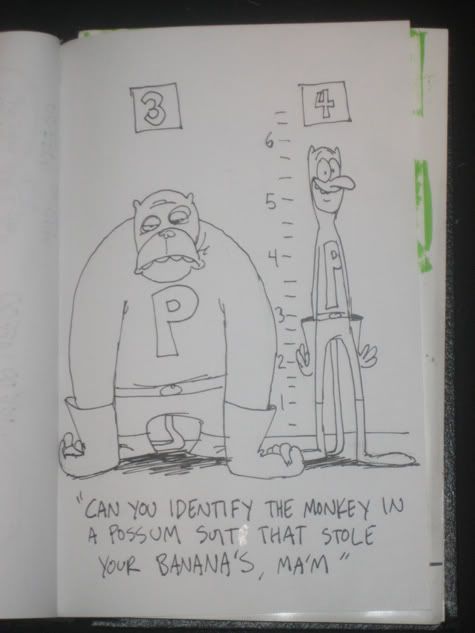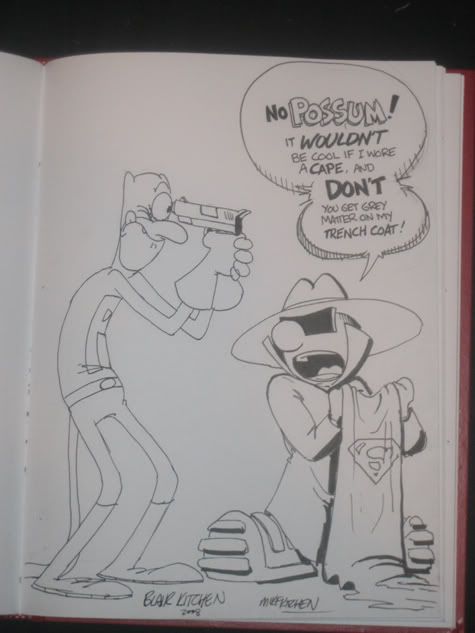 I like doing the Spy Guy/Possum ones.
Our next Con is the Fan Expo, on August 22-24th.  Hope to see you there!