Here's some more photos from SPX. (click on them to see a better photo of the sketch)
We did a lot of SPY GUY/POSSUM team-up sketches, which are always fun. I drew the Possum, and Mike drew Spy Guy.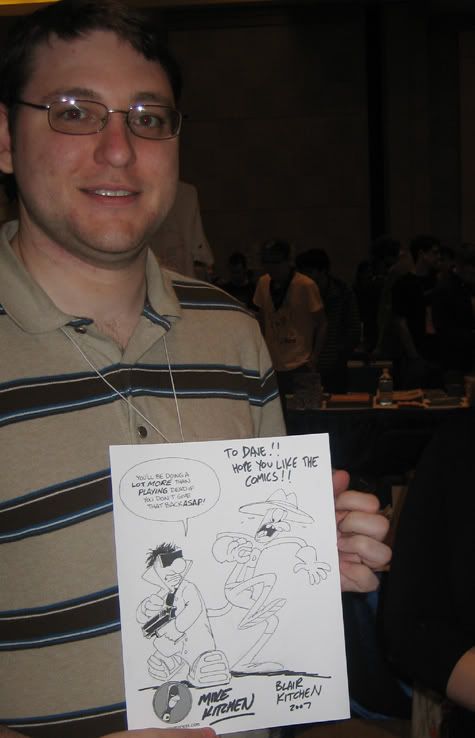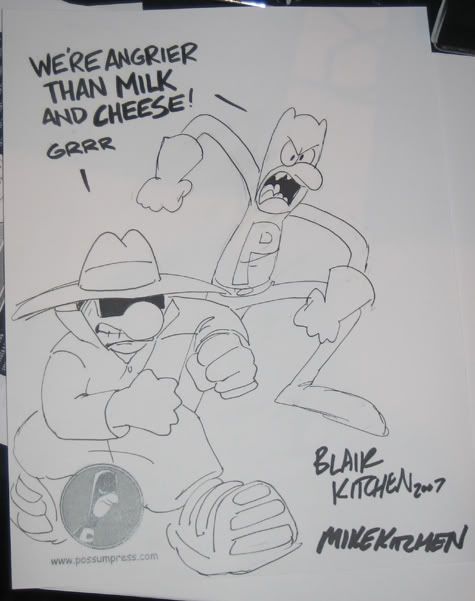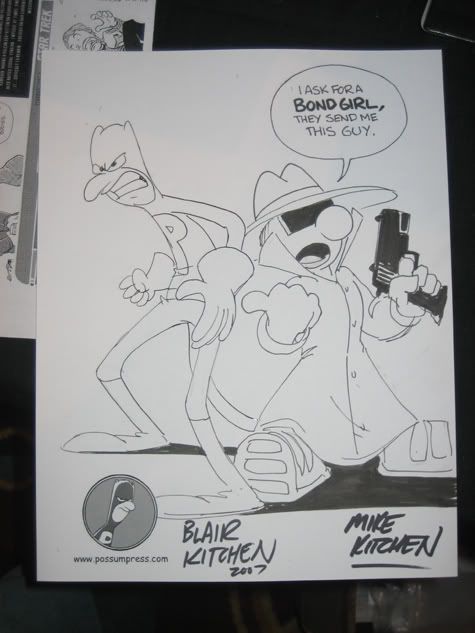 I found that a lot of people asked for a sketch with the midget wrestlers in it at this show. Those are always fun ones to do.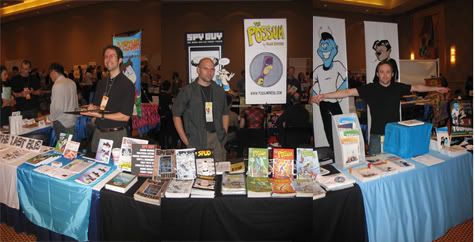 ..and last but not least, we had great neighbours at this year's show. On the left is John Bintz who draws "A Moment of Clarity" and to the right is Kevin McShane, with his comic "Toupydoops". (and in the middle…… that's Mike, with our stuff).
It's been a busy year for conventions. (8 of them in total for Mike and I). As of now, we don't have anymore booked, so we have to start making our list for the upcoming year. I'll keep you posted. Which ones are your favourites? Let us know, so we can hopefully make it out to them.
For more on our SPX trip, check out Mike's Ultraist Studio Blog post here. (He's got lots of photos, and a good portion of the weekend documented).