The Toronto Comic Arts Festival was last weekend, and Mike and myself were there doing free sketches and selling comic books. The venue was great. It was on the University of Toronto campus, in a nice old building with lots of different rooms filled with artists and exhibitors to explore. Unfortunately we were kind of stuck in a corner, but that didn't stop us from doing lots of free sketches.
(click on most of the images to see a larger version of the sketch)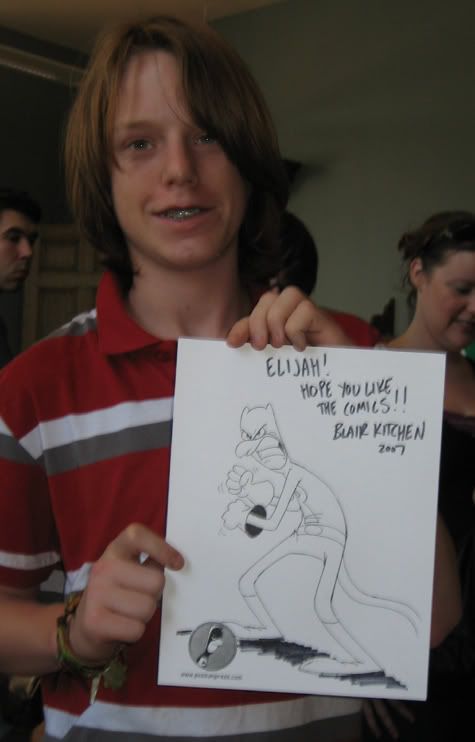 Look at that! We're starting to brainwash them young! (They told me that they didn't even know the convention was today. They just dress like that everyday).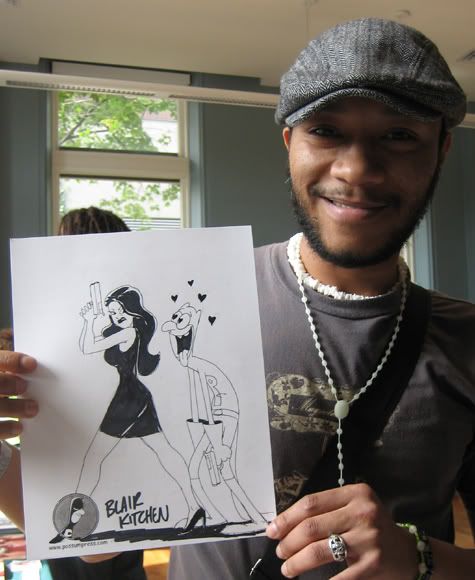 Spy Guy is drawn courtesy of Mike Kitchen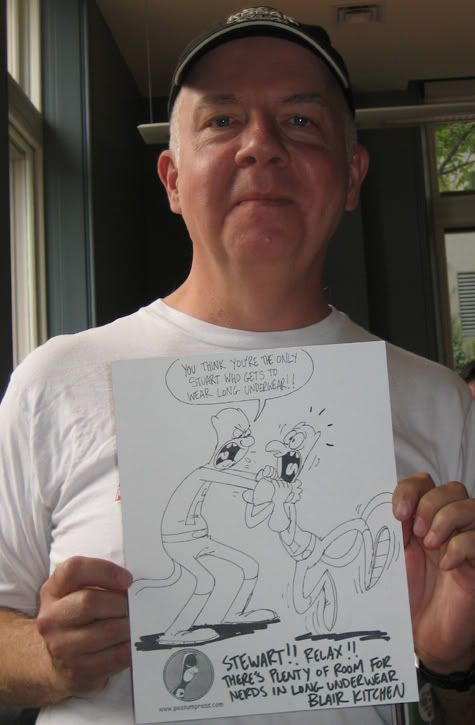 Next Post: TCAF Sunday!