This weekend in Toronto is the Word on Street Festival, and Mike and myself will be there pimping our Possum and Spy Guy comics!! This is a one day event (Sunday) and it will take part in Queens Park, in Toronto. Stop by our table and say hi!
There are also Festivals taking place across Canada, in Calgary, Halifax, Kitchener, Toronto and Vancouver. I hear it gets a lot of people coming out, so hopefully you'll be there!
P.S. Pray for sunshine!!
Click here for more info!
UPDATE: (I stole this from Mike's Ultraist Studio Blog)
This year Ultraist Studios and Possum Press have joined forces to attend. Listed under MAGAZINE NEWS Niche magazine publishers: Ultraist Studios / Possum Press will be located at booth MM5 which is located at 2 o'clock on the Queen's Park Crescent circle. See map below for details.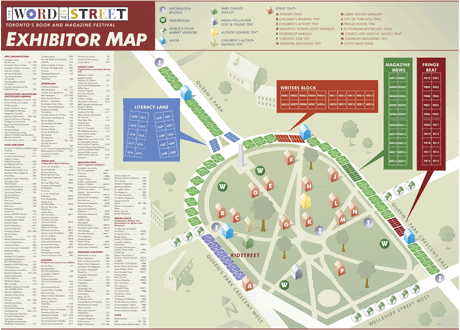 Looks like those prayers for good weather are working. Sunday is supposed to be mostly sunny with a high of 22°C.