Once again, Possum Press and Ultraist Studios spent Sunday, September 28th, at the Word on the Street Festival, in Toronto. This is an annual event, and our second time attending. We were blessed with two consecutive years of nice sunny weather, and lots of people visiting our table. I always love this event, because it brings out a lot of young kids, which is always fun.
This is the first show that we brought out our life size cardboard cutouts of Spy Guy and The Possum, which were used for the "Superhero Movie", which came out last spring I believe. (I'll have to do another post about that soon, as the stand-ups and my ugly mug made it into the movie)…….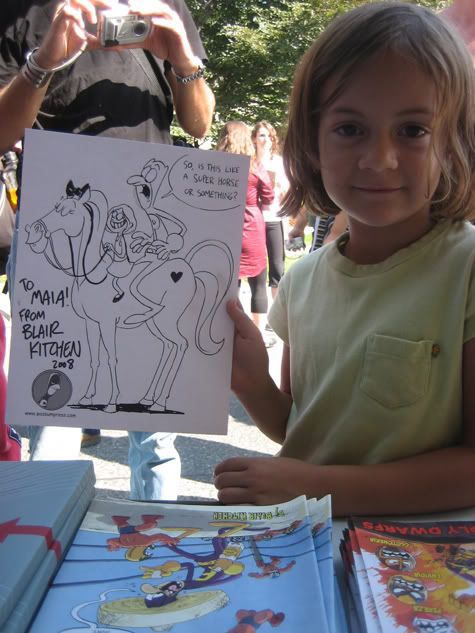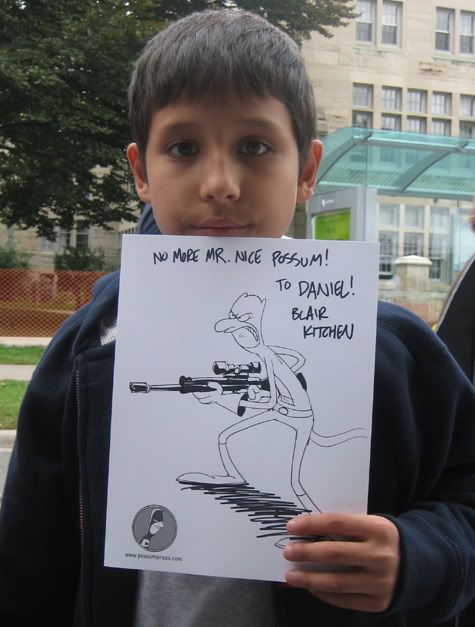 A big thanks to everyone who came out, and spent a little bit of their hard earned money supporting our comics! (or their parent's hard earned money). Maybe we can do it again next year!