click on image to play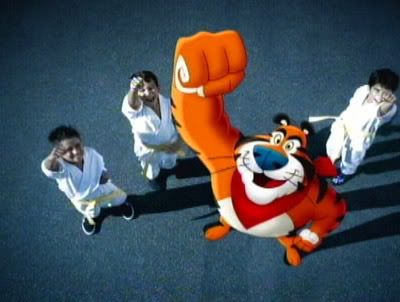 This was my first commercial directing animation for Chuck Gammage. It is a Zucaritas (Frosted Flakes) commercial for Mexico. In this case, we were matching to live action, so there wasn't much room for creativity, as the shots were already determined for us. Sam Chou went to Brazil for the live action shoot (They didn't trust me alone in Brazil on my first live action shoot, with nobody speaking english) and co-directed with me through the layout stage. Then he buggered off as quick as he could. The animators were me, Chris Land and Sam.
Don't mind the image quality. Click on the image to view the commercial.  (Or just click here).